Is the nomad reception tent made of bamboo?
Bamboo reception tent for business or wedding
Category: Tips and Stuff
What are bamboo reception tents made of?
Only the central masts and the poles located on the periphery are made of bamboo. The roof covering is champagne in color, harmonizing with bamboo. This fabric is a synthetic membrane coated with pvc with fire-fighting properties. This textile covering our nomad tents or our bamboo tent for rent, is designed to fight against the UV of the sun, it is perfectly waterproof and 100% recyclable.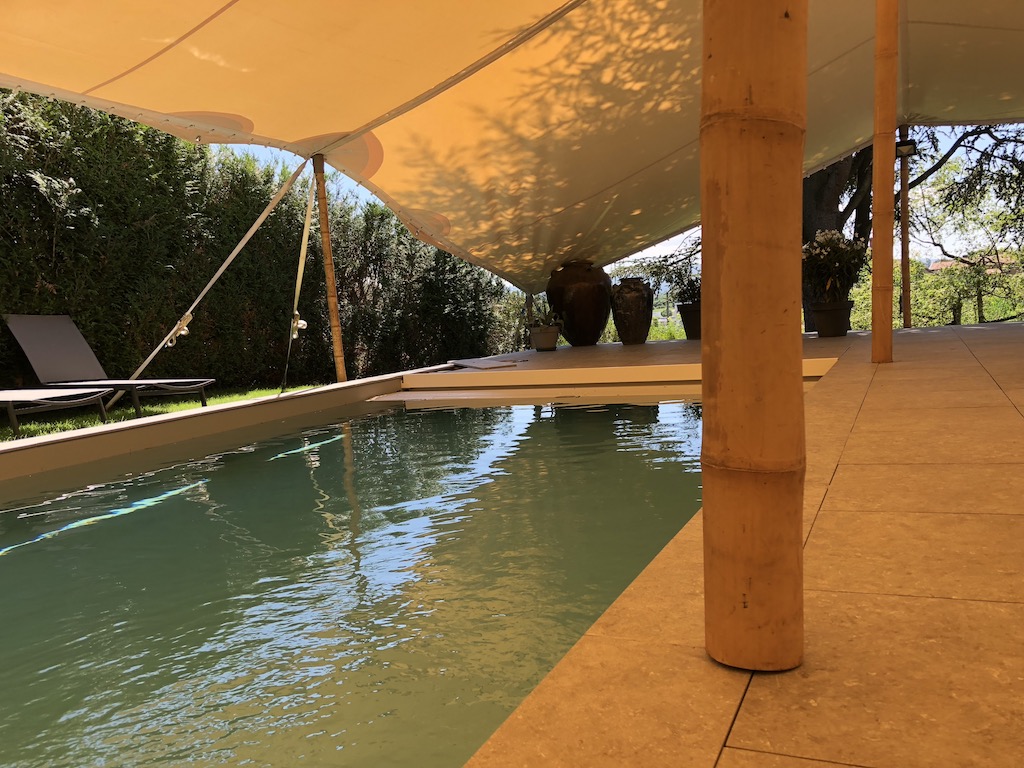 The main advantages of our canvas are its maintenance and its lifespan (20 years).
Our bamboos have resistance values ​​allowing the construction of frameworks on nomad tents and reception marquees.
The diameter of the bamboo is between 80 to 100mm fort the poles 120 to 160mm for the masts. The thickness of bamboo very often reaches 10mm. With this robustness, Alliance Chapiteaux is the first French company to design its nomadic bamboo tents and tents..
With our experience on metal-textile structures (reception tent, event structure, temporary building or NV65), we decided to orient our company on the sustainable commitment of the design of its tents.
Our nomad tents that can accommodate more than 200 people were the first to be approved by the C.T.S control offices (provisional ERP).